Experience the possibilities of the inmu
Join us on a sensory journey, where you can experience the possibilities of the inmu on your own body:
Music, tactility, vibrations and movement.
With this basic knowledge you'll be able to continue working with the inmu'es in your daily work with care, nurturing and therapy.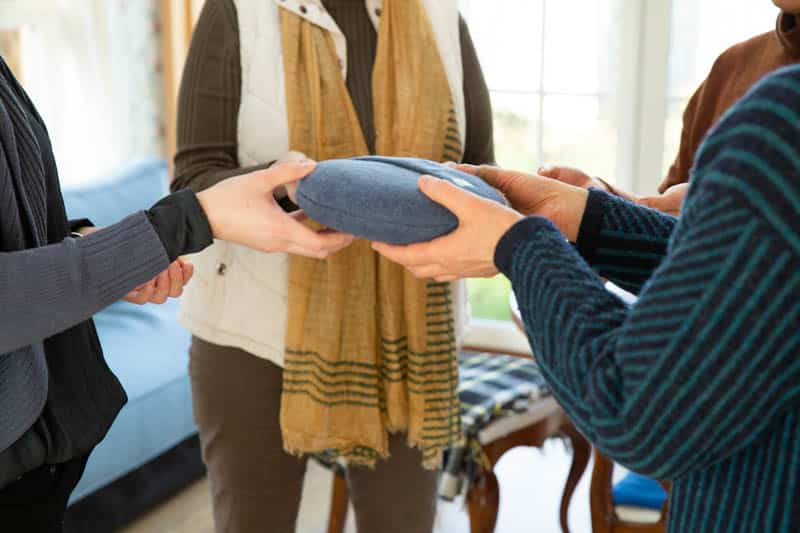 The duration of the course is two coherent days.

The course is a workshop (with maximum of 8 participants), where you work with yourself, two and two or i small groups.

No special education or professional competences is required.

Knowledge about the inmu's application in for example care or therapy is not required.

The course is based on the individual participants personal conditions, such as ability to "see" other people and to communicate and work with focus and consciousness.

You will experience inmuRELAX on your own body and you have to be prepared for a sensory, motoric, communicative and emotional journey.

We will move slowly, so there will be plenty of time to touch, feel, sense, experience …
The course is about the inmu's possibilities in general and is therefore based on inmuRELAX
The course includes an inmuRELAX!
In the beginning of the course you will get an inmuRELAX. After completion of the course you can take your inmuRELAX home and use it in your work.
Practical information:
Location: Hotel Juelsminde Strand, Vejlevej 3, 7130 Juelsminde.
Price: DKK 8500 ex. moms incl. 1  inmuRELAX, an overnight stay in a single room and full catering. 
Time: Day on is from 9 a.m. to 5 p.m., day two is from 9 a.m. to 3:30 p.m. Check out the dates under register/interest.
If you have any questions, please contact Stine Andersen.